Windows10Newsinfo | Latest news Blog
| | | | |
| --- | --- | --- | --- |
| Microsoft HoloLens 2: ARM processor and everything we know so far | | | |
Written by Administrator
Friday, 06 April 2018 17:51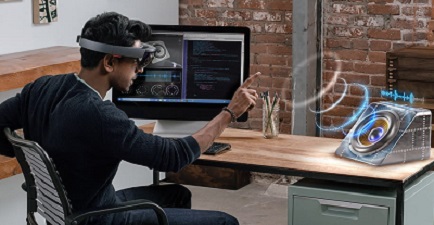 HoloLens is one of Microsoft's most innovative projects and the company is still committed to improving it. The Microsoft HoloLens 2 will be announced by end of this year and the second-generation of the company's most innovative project would become widely available next year. Microsoft is embracing a different strategy with the HoloLens 2 and it's all because the software giant is ahead of its competitor. Codenamed Sydney, the HoloLens 2 with the substantial improvements that would keep Microsoft ahead of its rivals in the competition is launching soon. So here's everything we know about the company's long-rumored HoloLens 2. According to a new report, Microsoft HoloLens 2 will be powered by an ARM processor as Intel has stopped developing the Atom processor that powers the first generation of HoloLens project. The ARM processor would contribute to the mobility of the next HoloLens and the device will also offer longer battery life. The full report posted on OUR FORUM.
| | | | |
| --- | --- | --- | --- |
| What are Virtual Credit Cards | | | |
Written by Wayne
Thursday, 05 April 2018 19:11
Cards are ideal for online usage even if the card information is compromised, the hacker cannot use them beyond the loaded balance and the present daily usage limits.
As the name suggests, Virtual credit cards are virtual in nature and are not issued physically. They do not have any plastic presence at all. They exist only virtually, and that is how they provide protection. Virtual Credit Cards are basically randomly generated numbers designed to protect your traditional credit card information when shopping online. Even if the number gets hacked, the hacker cannot use it beyond the loaded balance and the present daily usage limits. It is an online service that is linked to the Netbanking account of the user. You just need to log in to the online portal and create a Virtual Credit Card for the required amount whenever you need to pay online. It is an extended version of your credit card that offers you an extra layer of protection. Find out more on
OUR FORUM
.
| | | | |
| --- | --- | --- | --- |
| Intel won't release Spectre patches for some older chips | | | |
Written by Administrator
Wednesday, 04 April 2018 13:45
Intel has been rolling out microcode updates meant to help protect users from attacks based on the recently disclosed Spectre and Meltdown vulnerabilities. But while most Intel chips released in the past decade or so are vulnerable, Intel has decided not to released some previously promised updates for certain chips released between 2007 and 2009. The company released an updated version of its Microcode Revision Guidance on April 2nd, 2018 and it lists the production status for a number of chips as "stopped." Intel says that after investigating the architecture and capabilities, the company has decided to scrap its planned updates. In other words, it'd be tough to release an effective update and/or there aren't that many people still using those chips anyway and/or those that still are using them say that they're not worried about malware gaining access to their systems in a way that would allow private data to be extracted without permission. Posted on OUR FORUM is Intel's announcement and the chip affected.
| | | | |
| --- | --- | --- | --- |
| Windows XP is still going strong | | | |
Written by Wayne
Wednesday, 04 April 2018 13:10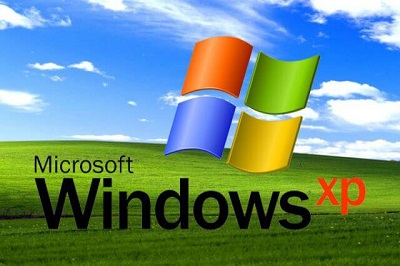 The name Windows XP is always accompanied by a lot of memories from childhood. Windows XP might have been the first exposure to a software for many people. Windows XP was released way back in 2001. This makes it 17 years old as of 2018. But that isn't the interesting part. Windows XP is still used by millions of people in different parts of the world. As per market share goes, Windows XP has 4.59% market share. It may not sound like much but it is still a large number when we take the age of the operating system into consideration. The number is even more striking when we compare it with that of macOS. Windows XP has more market share than the top version of macOS. Statistics from NetMarketShare shows that the market share of Windows XP has decreased gradually in the last two years. However, there was a small rise in the market share during October of 2017 when the market share increased from 6.19% to 7.64%. Complete details posted on OUR FORUM.
| | | | |
| --- | --- | --- | --- |
| Windows continues to be the dominant operating system on the desktop | | | |
Written by Administrator
Tuesday, 03 April 2018 13:17
While Windows is no longer the core business of Microsoft, it continues to be the dominant operating system on the desktop
. A data published by NetMarketShare shows that Windows has once again managed to improve its market share, but Microsoft's rivals including Apple's desktop OS once again declined last month. By the looks of things, it is super easy for Microsoft to cope with its rivals in this battle. Windows seems to be the number one choice for the consumers and with the release of Windows 10 on ARM, Microsoft plans to launch affordable devices in emerging countries. Microsoft has once again managed to increase the market share of the Windows operating system, according to NetMarketShare, the share has increased by 1.36% in just one month. Windows share increased from 87.44% to 88.80%, and during the same period, Apple's macOS fell from 10.09% to 9.01%. On the other hand, Linux also dropped from 2.10% to 1.84%. We have full coverage of this on
OUR FORUM
.
| | | | |
| --- | --- | --- | --- |
| Microsoft's re-org is a dog whistle to the end of Windows as a core business | | | |
Written by Administrator
Monday, 02 April 2018 17:34
Microsoft's CEO Satya Nadella last week announced that the software giant is reorganizing its executive and engineering team.
Two new teams are being formed and the Windows chief Terry Myerson is leaving Microsoft. A new team called Experiences & devices will be led by Rajesh Jha, and the second team called Cloud + AI Platform will be led by Scott Guthrie. CEO Satya Nadella has once again confirmed that the future of Microsoft is now all about intelligent cloud and intelligent edge. The kernel unit of the OS which was part of Microsoft's Windows division will become a part of Azure, and several other engineers would move to the new teams. Experiences & devices which will be led by Rajesh Jha include subgroups. Joe Belfiore will be leading the Windows group with the aim to improve the Windows experience and drive innovation in the PC and device ecosystem. Panos Panay is promoted to serve the devices group as Cheif Product Officer. New Experiences and Technology will be led by Kudo Tsunoda and Brad Anderson will continue to lead Enterprise Mobility and Management. More on this can be found on
OUR FORUM
.
| | | | |
| --- | --- | --- | --- |
| Cloudflare's 1.1.1.1 privacy-focussed DNS service is no joke | | | |
Written by Wayne
Sunday, 01 April 2018 17:49
Global network service provider Cloudflare has announced a new privacy-focused DNS service to take on Google's 8.8.8.8 alternate DNS provider.
Cloudflare's main claim to fame is their focus on privacy – they promise to never write your DNS request to disk and not to keep logs for more than 24 hours. They also support DNS over http (and DNS-over-TLS), which means even your ISP will not know which domain name you are requesting. Cloudflare's other advantage is speed, with responses on the order of 14 ms for sites outside their network, and even faster for the large segment of the web on their service. The service is completely free, and Cloudflare promises to never use the data for marketing and other uses. To guarantee this they are having KPMG, the well-respected auditing firm, audit their code and practices annually and publish a public report confirming they are doing what they said they would. The service is live now – to enable it for your public ISP on Windows 10. Fell set up instructions are posted on
OUR FORUM
.
| | | | |
| --- | --- | --- | --- |
| Microsoft well positioned to be a 1 trillion dollar company | | | |
«
Start
Prev
1
2
3
4
5
6
7
8
9
10
Next
End
»
Page 3 of 61