Windows10Newsinfo | Latest news Blog
| | | | |
| --- | --- | --- | --- |
| Windows 10 Build 17134 is now available for Insiders | | | |
Written by Wayne
Tuesday, 17 April 2018 23:37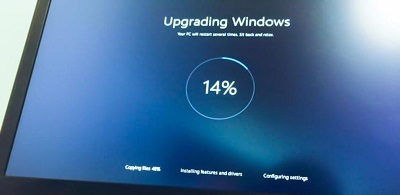 Microsoft has today released a new build for the Windows Insiders in the Fast Ring. Windows 10 Build 17134 comes with no new features as it is the RTM candidate for the upcoming update.
The Windows Insiders in the Fast Ring are the first getting it, and the build will be pushed to more users in the coming days. As you might have guessed already, Windows 10 Build 17134 doesn't bring any substantial change as compared to its predecessor. Microsoft has however included more bug fixes and improvements as this could be the final candidate for the Spring Creators Update (Redstone 4). Due to a last-minute bug, Microsoft eventually decided to hold back the release of the new Windows 10 update. Microsoft initially planned to roll out the feature update on April 10, but the company decided to delay the release until the bug is fixed. After a brief testing, Build 17134 'the RTM candidate' will be shipped to all rings of the Windows Insider program. "This build has no new features and includes the fixes from KB4100375 as well as some fixes for general reliability of the OS. As Build 17133 progressed through the rings, we discovered some reliability issues we wanted to fix. In certain cases, these reliability issues could have led to a higher percentage of (BSOD) on PCs for example," Microsoft said in a statement. Microsoft's decision to delay the update makes sense as the software giant is trying to make that everything goes smoothly for all users. In the blog post, Microsoft says that build 17133 was rendering BSOD on some systems, and as that is something the users cannot deal with, the update was delayed. Want to know more Please visit
OUR FORUM
.
| | | | |
| --- | --- | --- | --- |
| Cortana Web Search cannot be disabled in Windows 10 Version 1803 | | | |
Written by Wayne
Monday, 16 April 2018 12:45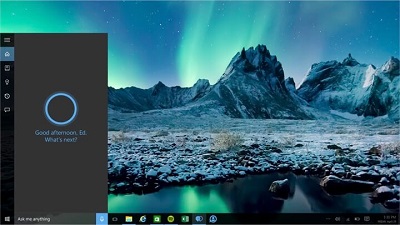 Cortana, being the intelligent digital assistant in Windows 10, can be used to search for anything in your PC be it your files or apps and can also search for anything outside your PC using the web.
But, not everyone liked the idea of Cortana searching the web probably because they are concerned about their privacy. Users had the option to disable search the web option. But with Redstone 4 (Windows 10 Version 1803), Microsoft has decided to prevent users from opting to disable web search using Cortana. According to a Reddit post, users on the Windows 10 version 1709 or earlier had the group policy of disabling Cortana to show Bing search results while using the Windows Search but this policy has no effect on Windows 10 Pro version 1803. Enabling additional policies such as "Do not allow web search" and "Don't search the web or display web results in Search" also has no effect and still shows web searches and suggestions. This has been the case with Windows 10 Home for the past few releases. As of now, there is no official way to disable web search and suggestions from showing up in Windows 10 Pro while using Windows Search. But there are ways to hack the registry in Windows to prevent web search and suggestions. Users of Windows 10 Enterprise and Education running version 1803 are not affected and they can still prevent web search and suggestions from showing up. But these versions of Windows are more expensive and may not be ideal for small business who are more concerned about privacy. More can be found on
OUR FORUM
.
| | | | |
| --- | --- | --- | --- |
| Microsoft announce new program to Defend Democracy in upcoming 2018 US elections | | | |
Written by Administrator
Sunday, 15 April 2018 13:55
It is becoming increasingly clear that people are rather easy to manipulate, making a joke of the concept and practice of democracy.
This is particularly true when actors are able to target individuals and their particular anxieties and aspirations individually using big data, as we have seen with the recent Facebook and Cambridge Analytica issue. Microsoft has now stepped forward with a program which they say is designed to protect democracy from being hacked in this way. The aim is for governments and technology companies to work together to safeguard the electoral processes. Microsoft's new Defending Democracy Program is intended to work with all stakeholders in democratic countries globally. While global in its scope, Microsoft will initially focus on the important November 2018 midterm elections in the U.S. as well as the U.S. presidential elections in 2020. Other companies have announced similar efforts on an individual basis, and it is notable that in France increased efforts to prevent foreign-led disinformation campaigns is believed to have resulted in a loss for far-right candidates in their recent presidential elections. The move may, however, open Microsoft up to criticism from the right, who have increasingly felt targetted by Fake News initiatives designed to prevent disinformation and who have complained that tech companies have a pervasive left-wing bias. Visit
OUR FORUM
, to learn four primary points this program is setting out to protect.
| | | | |
| --- | --- | --- | --- |
| Microsoft is bringing tabs to Office Suite in Windows 10 | | | |
Written by Administrator
Saturday, 14 April 2018 17:35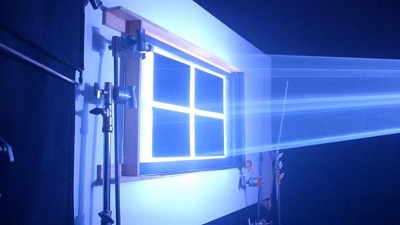 Microsoft has already started working on the next Windows 10 update codenamed Redstone 5 launching this fall.
As Windows 10 Redstone 4 will be released by end of April, Microsoft appears to be accelerating the development of Windows 10 Redstone 5 feature update. Yesterday Microsoft released Windows 10 Build 17643 for the Windows Insiders in the Skip Ahead ring. The build comes with several new features, including Windows 10 Sets improvements that finally brings Tabs to Office suite. With the next version of Windows 10, Microsoft will bring web-browser like tabs to Office applications for utmost productivity. Microsoft a while ago announced Sets, this new feature in Windows 10 is projected to bring web-browser like tabs to UWP and legacy apps including the File Explorer. Microsoft is finally bringing the Sets interface to Office suite, which means you can run Word, Excel or PowerPoint in the same window. The Word, Excel or PowerPoint tabs in a window is similar to tabs in Microsoft Edge browser. Regardless of the applications, the Sets should work with a default or non-customized title bar. Microsoft has enabled tabs for most of the Win32 apps, however certain apps such as Paint.exe would not work with Tabs for the time being. Microsoft might bring tabs to all legacy apps regardless of the title bar in near future. Get better informed from
OUR FORUM
.
| | | | |
| --- | --- | --- | --- |
| Windows 10 Spring Creators Update could possibly get a new name | | | |
Written by Wayne
Friday, 13 April 2018 21:12
Windows 10 Spring Creators Update public rollout was expected on April 10, but Microsoft has decided to delay the Redstone 4 update due to a last-minute bug. By the looks of things,
Microsoft is considering a new name for the newest version of Windows 10 operating system. Microsoft was expected to launch the next version of Windows 10 as Spring Creators Update (also known as Redstone 4 or version 803) earlier this week. Microsoft however discovered a bug and the company is now making changes to the operating system. Microsoft could possibly release the update with a new name. Microsoft hasn't officially announced the name, build and released date of the next version of Windows 10 yet but the company is expected to publish a blog with more details later this month. It is worth noting that Windows Build 17133 has also been released to all Windows Insiders, and the next obvious step was the public rollout that has been delayed. Windows 10 Build 17133 has been considered to be the RTM build of the next update, and Microsoft has already released cumulative updates. However, it appears that Microsoft is still looking for a new RTM build and new builds will be released to the Windows Insiders until then. The ever-reliable BuildFeed has spotted Windows 10 build 17134, although it's not clear if this is a new RTM build, however, BuildFeed has confirmed that the Redstone 4 won't be called the Spring Creators Update. It's certainly unexpected to see a newer name at this point but it could be because of the negative feedback that Microsoft received from the Insiders about the odd naming scheme. As "Spring Creators Update is probably no longer a thing" Microsoft might opt for a different name that would make more sense and it will be announced when Windows 10 version 1803 RTM is ready. Follow this thread on
OUR FORUM
.
| | | | |
| --- | --- | --- | --- |
| Microsoft: Qualcomm is just the beginning of 'Always Connected PC' | | | |
Written by Wayne
Thursday, 12 April 2018 01:54
It's no secret that the first Qualcomm Snapdragon 835-powered laptops are getting a bad rap for their purported performance versus price ratio. So, Microsoft wants to set the record straight, telling us that these first devices are just the beginning of its larger 'Always Connected PC' (ACPC) initiative. "We don't equate 'Always Connected PC' with Qualcomm," Microsoft Windows general manager Erin Chapple says. "We're about choice in the ecosystem and working across our partners." Now, this isn't Microsoft distancing itself from Qualcomm or this first run of ACPC products – in fact, it's anything but. "There will be future [ACPC] devices based on future versions of the Qualcomm silicon," Chapple teases. However, according to Microsoft, an ACPC isn't simply a Windows 10 laptop with an ARM-based processor inside. Chapple reiterates to us that an ACPC is a type of computer that achieves always-on connectivity through LTE (or 5G in the future), can go to sleep without losing progress in internet-connected apps and lasts for more than a dozen hours on a charge. In short, an ACPC is a Windows 10 laptop or tablet that, for all intents and purposes, behaves more like a smartphone. However, that definition doesn't dictate the hardware inside, with Chapple making an interesting point in illustrating this fact. Check it out on
OUR FORUM
.
| | | | |
| --- | --- | --- | --- |
| Microsoft won't let their AI be used for war bots | | | |
Written by Wayne
Wednesday, 11 April 2018 14:40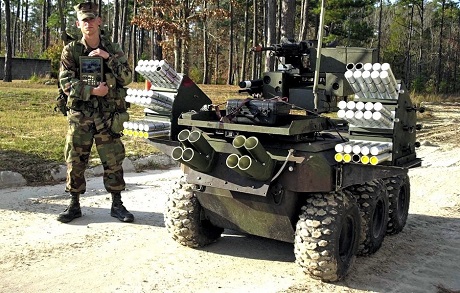 Concerns over the potential abuse of artificial intelligence technology have led Microsoft to cut off some of its customers, says Eric Horvitz, technical fellow, and director
at
Microsoft Research Labs.
Horvitz laid out Microsoft's commitment to AI ethics today at the Carnegie Mellon University – K&L Gates Conference on Ethics and AI, presented in Pittsburgh. One of the key groups focusing on the issue at Microsoft is the Aether Committee, where "Aether" stands for AI and Ethics in Engineering and Research. "It's been an intensive effort … and I'm happy to say that this committee has teeth," Horvitz said during his lecture. He said the committee reviews how Microsoft's AI technology could be used by its customers and makes recommendations that go all the way up to senior leadership. "Significant sales have been cut off," Horvitz said. "And in other sales, various specific limitations were written down in terms of usage, including 'may not use data-driven pattern recognition for use in face recognition or predictions of this type.' More on this topic is posted on
OUR FORUM
.
| | | | |
| --- | --- | --- | --- |
| No new performance improvements for 32 bit NVIDIA drivers from April 2018 | | | |
Written by Administrator
Tuesday, 10 April 2018 20:48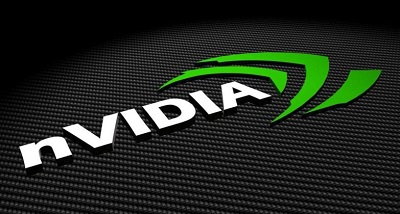 We had earlier reported that NVIDIA will not be releasing any new features for its 32-bit driver version.
Today the company confirmed that it is going to stop developing new features and performance improvements for its 32-bit operating system drivers. The company announced the decision to focus completely on 64-bit platforms. The 32-bit operating system includes Windows 7, 8.1, and Windows 10 which will no longer be receiving any new updates or performance enhancements from NVIDIA. The build 390 was the last update for the 32-bit operating systems. NVIDIA will no longer release drivers for 32-bit operating systems for any GPU architecture. Later driver release versions will not operate, nor install, on 32-bit operating systems. Driver enhancements, driver optimizations, and operating system features in driver versions after Release 390 will not be incorporated back into Release 390 or earlier versions," NVIDIA explained in a blog post. More can be found on
OUR FORUM
.
«
Start
Prev
1
2
3
4
5
6
7
8
9
10
Next
End
»
Page 2 of 61