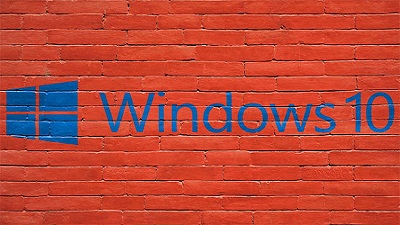 Available since April 30 as a manual download, the highly-anticipated Windows 10 April 2018 Update is far from being a flawless feature update on some systems. The report indicates that Windows 10 version 1803 is causing a number of issues on some hardware configuration, with the users claiming that the update is bricking their devices to a point where the operating system has to be reinstalled. To summerise, the Windows 10 April 2018 Update is causing a black screen and blank desktop on some devices. It also makes impossible for users to boot to desktop in some cases. Microsoft today in a post on their official forum confirmed that Windows 10 April 2018 Update, also known as Windows 10 version 1803 could brick some computers. The company has acknowledged two critical bugs including the one that boots system to a blank desktop.
Black screen, the biggest nightmare
Microsoft explains that after the computer is upgraded and it attempts to boot to the desktop but after signing in, the blank screen with only a Recycle Bin and a taskbar is displayed. The mouse cursor is also present and you can also access the Task Manager but start menu and other elements may not function.
"The upgrade appears to complete, but after signing in, you observe a blank screen with only a Recycle Bin and a taskbar. The mouse cursor is present, but the Start menu may not function. Pressing Ctrl+Alt+Del runs the Task Manager, but the Task Manager may not be helpful," the company explains.

The PC stuck at "Choose your keyboard layout" after installing Windows 10 April 2018 Update

Windows 10 April 2018 Update has another bug that would boot the PC to "Choose your keyboard layout" screen but the computer restarts and entire process repeats, Microsoft explains.

"During the upgrade, Windows restarts to a screen that prompts you to "Choose your keyboard layout". From there, troubleshooting options can be selected, but none of them appear to resolve the issue. For example, if Windows Rollback is selected, the entire process repeats," Microsoft acknowledges the critical bug.

Microsoft's agent, Herbert Amo has also detailed a workaround to recover Windows 10 PCs stuck at "Choose your keyboard layout" screen, black screen or blank desktop.

Microsoft advises users to restore the PC to the previous version of Windows 10, reinstall the operating system or wait until a solution becomes available as the company "is currently investigating potential solutions and workarounds".

"Microsoft is currently investigating potential solutions and workarounds and will update this thread once they are available. If you have another working device available to you, you may wish to wait until another solution becomes available," the agent said.

source